The Foxhound Inn Privacy Policy
This privacy policy sets out how The Foxhound Inn uses and protects any information that you give us when you use this website.
We are committed to ensuring that your privacy is protected. Should we ask you to provide certain information by which you can be identified when using this website, then you can be assured that it will only be used in accordance with this privacy statement.
We may change this policy, periodically, by updating this page. You should check this page from time to time to ensure that you are happy with any changes. This policy is effective from June 2013.
We may collect the following information:
name
address
telephone number
email address
What we do with the information we gather
We require this information for the following reasons:
Internal record keeping and
Responding to your initial enquiry and
Occasional notification of any special offers or other marketing initiatives
Security
We are committed to ensuring that your information is secure. In order to prevent unauthorised access or disclosure we have put in place suitable physical, electronic and managerial procedures to safeguard and secure the information we collect online.
How we use cookies
To comply with current legislation, a Cookie audit has been carried out on this website. This website uses a number of cookies to enhance the visitor experience. Continued use of this website implies consent to cookies being stored on your computer.
We are of the belief that there is no reason to be unduly concerned over the privacy implications of any of the cookies used by this website, which are listed below for your convenience:-
First Party Cookies
These are specific to and created by this website. In all cases these cookies do not store information of a personal or sensitive nature, or anything that makes you identifiable to us.
Session ID
Our web server may create a session cookie which is essential to distinguish you from other users whilst on this website. This will expire once you leave the site.
Analytics
This website uses Google Analytics to understand how users find and use our website, to monitor visitor behaviour and to help us to update and improve the website. Google Analytics creates a number of cookies which we do not deem privacy intrusive.
Third Party Cookies
These are created by an external service when you visit our website. The data held can only be seen and managed by the third party and not by us. We do not have control over these cookies, only how they are integrated into this website.
Google Maps
This website uses an embedded Google Map to assist our customers in locating us. Google Maps creates a number of cookies which we do not deem privacy intrusive.
Social Media
This website may use a range of widely-used third party social media plugins (such as from Facebook, Twitter and LinkedIn) to assist in the marketing of our website and business. These plugins may insert cookies over which we have no direct control. If you have any concerns over this please refer to the cookie and privacy policies of the individual third parties concerned.
Links to other websites
Our website may contain links to enable you to visit other websites of interest easily. However, once you have used these links to leave our site, you should note that we do not have any control over that other website. Therefore, we cannot be responsible for the protection and privacy of any information which you provide whilst visiting such sites and such sites are not governed by this privacy statement. You should exercise caution and look at the privacy statement applicable to the website in question.
Controlling your personal information
If you do not want the information to be used by us for direct marketing purposes, please indicate this in the email enquiry form, when sending your enquiry.
We will not sell, distribute or lease your personal information to third parties.
You may request details of personal information which we hold about you under the Data Protection Act 1998. A small fee will be payable. If you would like a copy of the information held on you please write to the address on this web site.
If you believe that any information we are holding on you is incorrect or incomplete, please write to or email us as soon as possible, at the address on this web site. We will promptly correct any information found to be incorrect.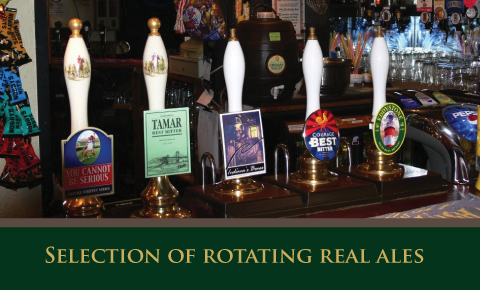 UPCOMING EVENTS
7PM START - £2 PER PERSON MAXIMUM 4 IN A TEAM
CALL TO RESERVE YOUR SPOT
CHRISTMAS PARTY MENU AND PENSIONERS CHRISTMAS LUNCH MENU ARE BOTH AVAILABLE ONLINE
SUNDAY ROAST - between 12 noon and 2.30 pm with a choice of Topside of Beef, Loin of Pork or Leg of Lamb with all the trimmings
***
TAKEAWAY MENU STILL AVAILABLE
***
Call NOW to book your table 01752 880271
*** We have experience a few "NO SHOWS" on bookings and due to our limited seating we will only keep your table for 20 minutes from your booking time - if you are running late please let us know on 01752 880271 - SUPPORT YOUR LOCAL
ANNOUNCEMENTS
BAR OPENING TIMES
Monday - Thurday 11am til 11pm
Friday & Saturday 11am til Midnight
Sunday 12 noon til 11pm
***
KITCHEN OPENING TIMES
Lunchtimes Every Day 12 noon til 2pm
OAP LUNCHES AVAILABLE MONDAY - FRIDAY
Evenings Sunday - Thursday 6pm til 8pm
Friday & Saturday 6pm til 9pm
***
IF YOU HAVE ANY QUESTIONS PLEASE CALL 01752 880271
***