Events at the Foxhound
Please check this section for details of events to be held at the Foxhound Inn...
We have a dart board and three Darts Teams together with a Euchre team.
And of course, our popular theme nights on a Wednesday: Steak Night, Curry Night and Pie & Pint Night. Please check our noticeboard at the bottom of the web site for details and dates.
Please note that events may be restricted due to current Covid-19 Regulations, so please check with us first if in any doubt.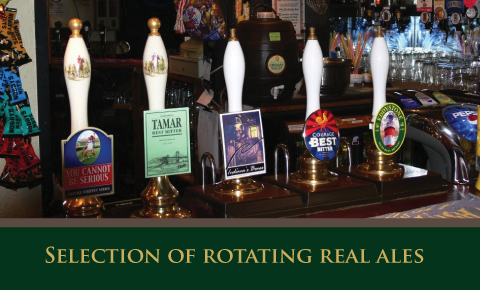 UPCOMING EVENTS
7PM START - £2 PER PERSON MAXIMUM 4 IN A TEAM
CALL TO RESERVE YOUR SPOT
CHRISTMAS PARTY MENU AND PENSIONERS CHRISTMAS LUNCH MENU ARE BOTH AVAILABLE ONLINE
SUNDAY ROAST - between 12 noon and 2.30 pm with a choice of Topside of Beef, Loin of Pork or Leg of Lamb with all the trimmings
***
TAKEAWAY MENU STILL AVAILABLE
***
Call NOW to book your table 01752 880271
*** We have experience a few "NO SHOWS" on bookings and due to our limited seating we will only keep your table for 20 minutes from your booking time - if you are running late please let us know on 01752 880271 - SUPPORT YOUR LOCAL
ANNOUNCEMENTS
BAR OPENING TIMES
Monday - Thurday 11am til 11pm
Friday & Saturday 11am til Midnight
Sunday 12 noon til 11pm
***
KITCHEN OPENING TIMES
Lunchtimes Every Day 12 noon til 2pm
OAP LUNCHES AVAILABLE MONDAY - FRIDAY
Evenings Sunday - Thursday 6pm til 8pm
Friday & Saturday 6pm til 9pm
***
IF YOU HAVE ANY QUESTIONS PLEASE CALL 01752 880271
***