The Foxhound Inn Theme Nights
The Foxhound Steak Night
Wednesday night is theme night. There is a different theme each week. Please see our notice boards for dates or, alternatively, call 01752 880271 or check in the bottom right hand corner of this web site, on the information board.
Choose from;
8oz Rump
7oz Rib Eye
6oz Sirloin
Venison Haunch
(*all weights approximate)
Served with chips, home onion rings, grilled tomato, petit pois and buttered mushrooms.
Only £12.95 or two for £23.95. Please click on the PDF below for full details.

*All prices correct at the time of printing although subject to change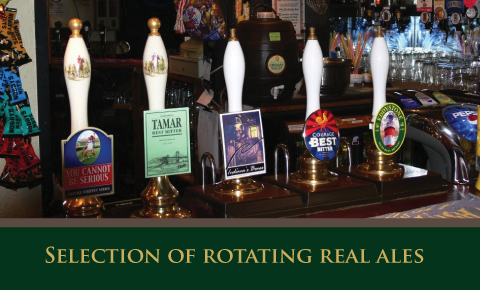 UPCOMING EVENTS
7PM START - £2 PER PERSON MAXIMUM 4 IN A TEAM
CALL TO RESERVE YOUR SPOT
CHRISTMAS PARTY MENU AND PENSIONERS CHRISTMAS LUNCH MENU ARE BOTH AVAILABLE ONLINE
SUNDAY ROAST - between 12 noon and 2.30 pm with a choice of Topside of Beef, Loin of Pork or Leg of Lamb with all the trimmings
***
TAKEAWAY MENU STILL AVAILABLE
***
Call NOW to book your table 01752 880271
*** We have experience a few "NO SHOWS" on bookings and due to our limited seating we will only keep your table for 20 minutes from your booking time - if you are running late please let us know on 01752 880271 - SUPPORT YOUR LOCAL
ANNOUNCEMENTS
BAR OPENING TIMES
Monday - Thurday 11am til 11pm
Friday & Saturday 11am til Midnight
Sunday 12 noon til 11pm
***
KITCHEN OPENING TIMES
Lunchtimes Every Day 12 noon til 2pm
OAP LUNCHES AVAILABLE MONDAY - FRIDAY
Evenings Sunday - Thursday 6pm til 8pm
Friday & Saturday 6pm til 9pm
***
IF YOU HAVE ANY QUESTIONS PLEASE CALL 01752 880271
***